By purchasing a Tibetan mastiff, you get not just a dog, but a family member, protector, friend, child. The Tibetan mastiff is not really a dog. This is a lion dog, a king, a dog with extraordinary intelligence, self-esteem and immense devotion to the family. Everyone who saw or communicated with the Tibetan mastiff always had feelings of delight, awe and respect. These dogs cannot leave anyone indifferent. In the kennel "Naslediye Tibeta" you can sign up for a puppy who will become a reliable guard of your house and a faithful friend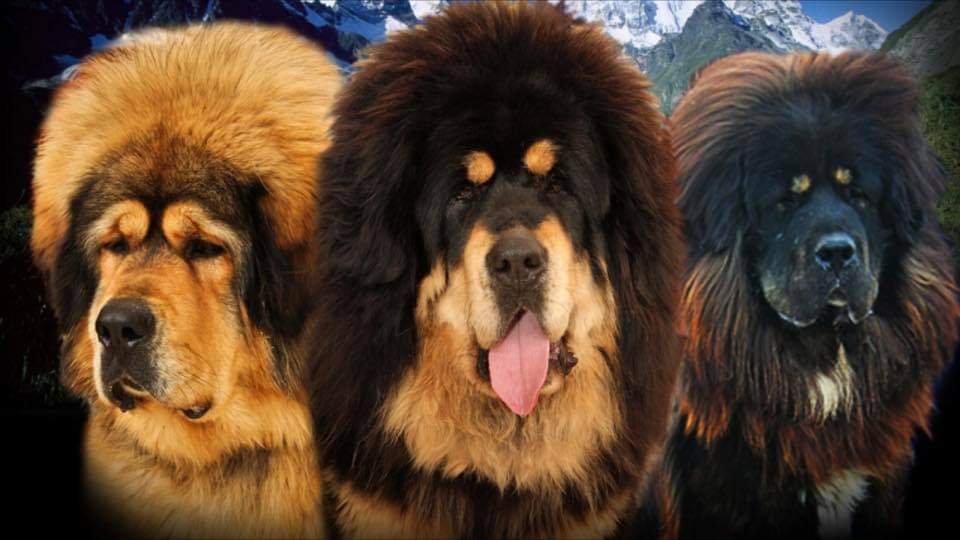 We are very glad to see you on the site of the Tibetan Mastiff kennel "Naslediye Tibeta". Our kennel has been breeding with only one breed of Tibetan Mastiff for many years. There are several lines of Chinese and European bloodlines in the nursery. We are very careful and very rarely pour someone else's blood, as it is always a big risk. The risks of getting a sick psyche in puppies, poor anatomy, small stature and much more. We have our own lines and breeding plans for many years.
Our dogs are always recognizable: great height, powerful backbone, beautiful large breed heads, elegant anatomy, beautiful movements. And the most important thing is a great character, wonderful behavior and a healthy psyche. Our nursery has been proud of its Winners of Eurasia, Russia, World Champions, European Champions, Craft Winners and many, many Champions of other countries for many years. The maintenance and cultivation of dogs in the kennel can be viewed here or visit our nursery. On the bloodlines of our lines, there are many nurseries around the world.
In our kennel you can buy wonderful puppies. Our type is a Lion Dog! Powerful, huge, with a gorgeous mane of lion dogs! You can see our dogs here. Our Tibetan mastiffs are great not only for family and home, but also for breeding and exhibitions. Our victories and achievements at exhibitions can be seen here.
---
with characteristics that meet the FCI – Fédération Cynologique Internationale (Fédération Cynologique Internationale) standard;
vaccinated;
with a brand and a puppy's metric;
with a veterinary passport.