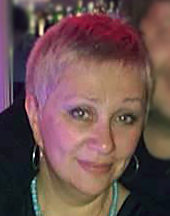 I fell in love with a Tibetan mastiff 15 years ago when I built my house and chose a dog for protection. My son was categorically against the Caucasian or Central Asian Shepherd. Too aggressive and difficult to control dogs, as he believed. I had a difficult task to find such a dog (breed) to be a great guard, watchman and companion. I searched for a long time, studied a lot of information and chose a very rare breed at that time – the Tibetan mastiff. For more than a year I carefully chose a puppy, got acquainted with the breed, studied the character, read reviews, looked for kennels. As a result, I stopped at a nursery from Petrozavodsk, and then waited a long time for a puppy. So we got the first girl of blue color.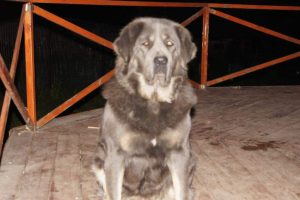 And I fell in love with this extraordinary breed.
All my life, and earlier my parents had large dogs. We have always participated in dog shows, but never engaged in breeding. Realizing that this is a very complex process and not everyone can and should do it, I realized that I want to get my type, my ideal. And I started learning.
Tibet alone was not enough for me . And, in my opinion, she was not very bright representative of the breed. I wanted a lion dog, such as Tibetan mastiffs have been described in many historical publications and publications. Having participated in many exhibitions, I realized that I had to look abroad. I will not describe my long searches and months of waiting, but as a result, Ivan came to us.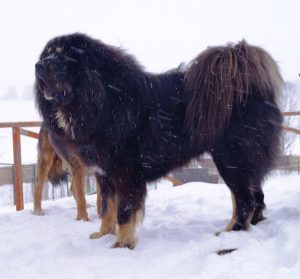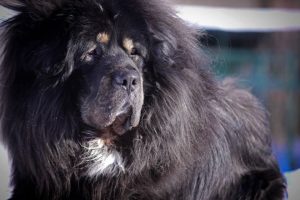 It was a real Tibet! Huge, powerful, with a voice like a lion. Now this dog is a legend. I realized that I wanted to get my ideal, a dog like Ivan, but adding something to the exterior. By that time I had a clear idea of what kind of dogs I wanted to have. Ivan was followed by several more dogs from Europe. As a result of my breeding plan, I got quite decent dogs. Our graduates often won, but it was all wrong. I wanted more backbone, head, mane, but at the same time keeping a good anatomy. And in 2011 I flew to China. In China, we slept for three hours a day, trying to see as many nurseries as possible. We drove 2000 km, looking for what I needed. As a result, I brought two very beautiful Chinese dogs to the kennel.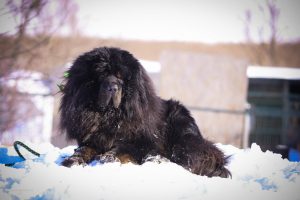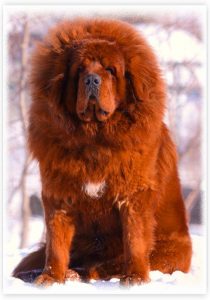 And I got, by tying them with my dogs, a World Champion and many other Champions, bright representatives of the breed. I added to the exterior what European dogs lacked. Then there were annual and repeated trips to China, seminars, major exhibitions, etc. As a result, dogs came to me, on whose blood many kennels in different countries are now working. For many years our nursery has been conducting linear breeding. We take care of our blood and do inocular mating very dosed. The nursery has a line of Chinese Tibetans and European ones. We try to get dogs in strict compliance with the FCI standard. Our dogs are always recognizable. Leo dogs are powerful, bright, charismatic, with a pedigree head, a beautiful mane, a powerful backbone, a magnificent anatomy, a healthy psyche and a wonderful character. I conduct breeding with mandatory selection and culling of dogs that do not meet the standard, with bad behavior, character and a sick psyche. Therefore, our graduates always delight their owners with their wonderful character. Our graduates are Champions of the World, Europe, Multiple winners of Eurasia and Russia, many countries, Winners of Craft.